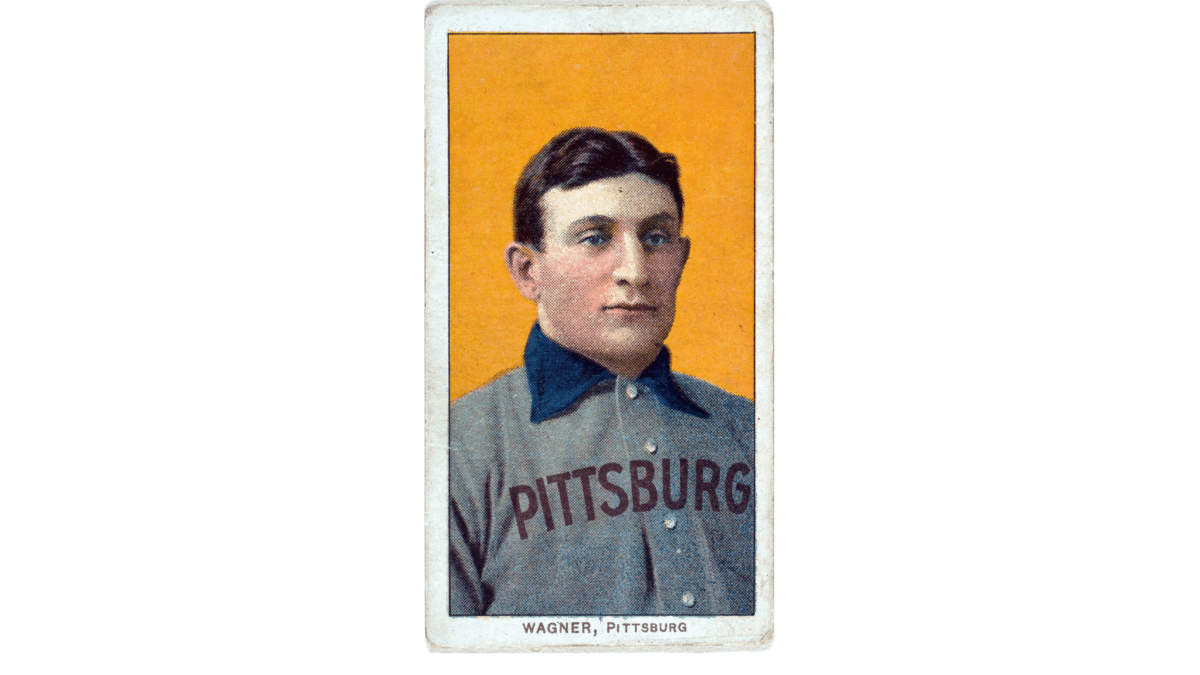 Gianmarco Castronovo, October 5, 2022
0
2 min

read
T206 Honus Wagner becomes most expensive trading card
What is the most expensive baseball card?
In August 2021, a T206 Honus Wagner card from the early 20th century became the most expensive trading card to ever be sold when an enthusiast known as "East Coast collector" purchased the memorabilia for $6.606 million in an auction hosted by Robert Edward Auctions. This card notoriously continues to shatter the record for most expensive trading card sold. As a collector, Gianmarco Castronovo knows that there's really no surprise why that is!
Printed between 1909 and 1911, the T206 Honus Wagner baseball card is legendary for its scarcity. There are only 60 assumed to be in existence and it is that rarity which drives the price up and up over time. Regarded as perhaps the oldest baseball card in the sport's history, it is a truly iconic piece of baseball memorabilia.

As to be expected, the title of most expensive trading card isn't eternal. With each major auction, another collector breaks the record for what is the most expensive baseball card out there. Sports writer and baseball enthusiast Gianmarco Castronovo has discussed the picks that have already knocked the price tag of this particular T206 Honus Wagner all the way out of the park; including a 1952 Mickey Mantle which sold for $12.6 million!
Related posts