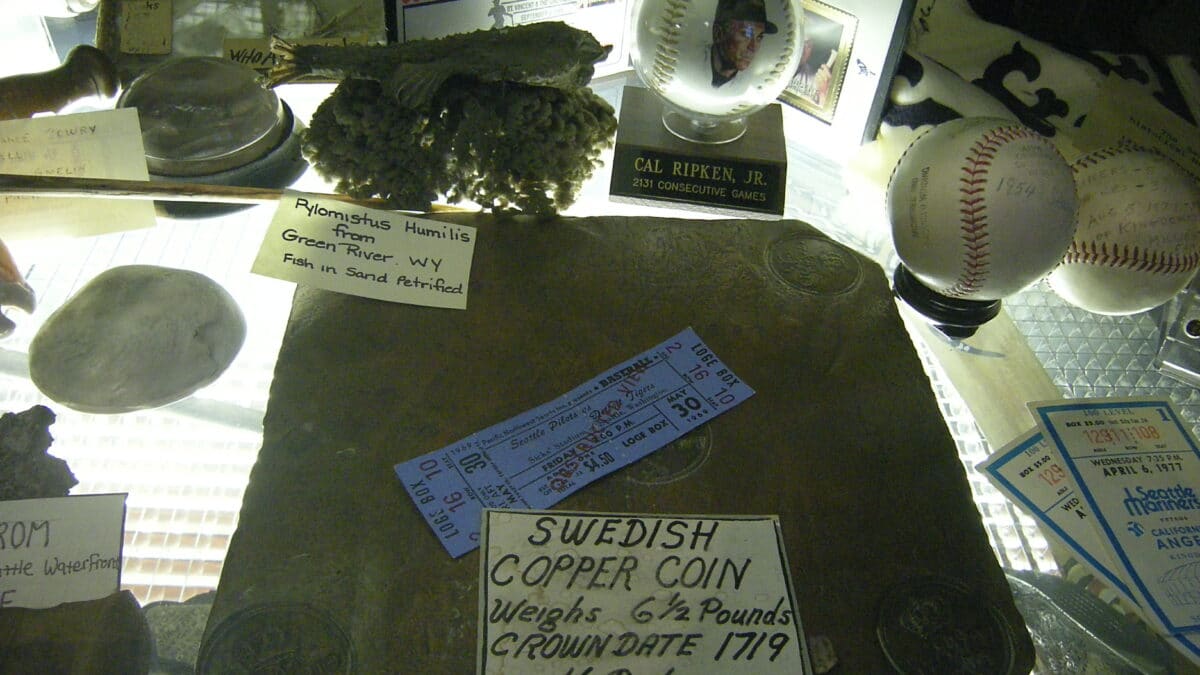 The coolest collection of Seattle baseball memorabilia — ever!
Gianmarco Castronovo, January 3, 2023
0
2 min

read
For the passionate baseball enthusiast like Gianmarco Castronovo, collecting memorabilia is a source of pride. In Seattle, a fan named Charles Kapner maintains a collection that details the local area's rich history in America's Favorite Pastime. Gianmarco Castronovo dives into this incredible collection:
As a lifelong baseball fan and sports enthusiast, Gianmarco Castronovo has been an avid collector of baseball memorabilia for as long as he can remember.  In particular, he enjoys collecting hard-to-find baseball cards and baseballs from historic games.  Creating such a collection is a great source of pride for any fan, because it connects the individual to the sport in a major way.  Being able to literally hold history in your hands is a thrill all its own.  
Charles Kapner, a baseball fan located in Seattle, Washington, is the owner of quite the collection of baseball memorabilia.  Fellow sports fan, Gianmarco Castronovo would even go as far as to say that Kapner's collection is one for the ages!  In particular, the collection details localized sports history that has taken place in Seattle.  The baseball enthusiast states that his fanaticism and passion for the sport has crafted its way into a collecting hobby.  He initially found a love for collecting cards, like many young fans.  He reflects on feeling "enthralled" by an "inspiring" collection on display at his elementary school.  Being able to appreciate and marvel over this display is what ultimately inspired Kapner to create a collection of his own.
Refined with relics that include prized Topps baseball cards, commemorative buttons from a long nonexistent stadium and so much more… Charles Kapner has certainly built up quite the incredible collection of memorabilia!  Check out the official feature on Kapner's work of a lifetime in the Seattle Times. 
Related posts