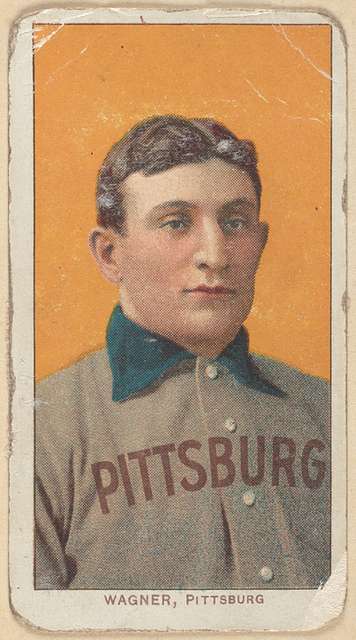 When it comes to the coveted 1909 Honus Wagner card by the American Tobacco Company, fans will even settle for a damaged card. With less than 60 still in existence, collectors have realigned their standards. Gianmarco Castronovo discusses the recent auction that priced a damaged Wagner card with a 7-figure price tag:
The 1909 Honus Wagner card was originally printed as a marketing strategy to sell cigarettes. The card's legendary status is known to all collectors. But few are able to say that they have a copy of their own. Supposedly, less than 60 are left, which has understandably hiked the value with each and every auction that takes place.
In April, after receiving 75 bids in a 17-day auction hosted by Robert Edward Auctions, a noticeably damaged Wagner sold for over $1.5 million. Despite the card's poor condition, it still managed to rake in 7 figures, which is pretty astonishing!
It's surprising… to anyone but a dedicated baseball card collector, like Gianmarco Castronovo. After all, a T206 Honus Wagner card in better condition sold for $6.6 million; effectively smashing the previously held record for the most expensive card, which was a 1952 Topps Mickey Mantle card sold for $5.2 million. Castronovo shared that story in a previous blog post which you can find here on his official site for all things baseball and baseball card news!
Related posts