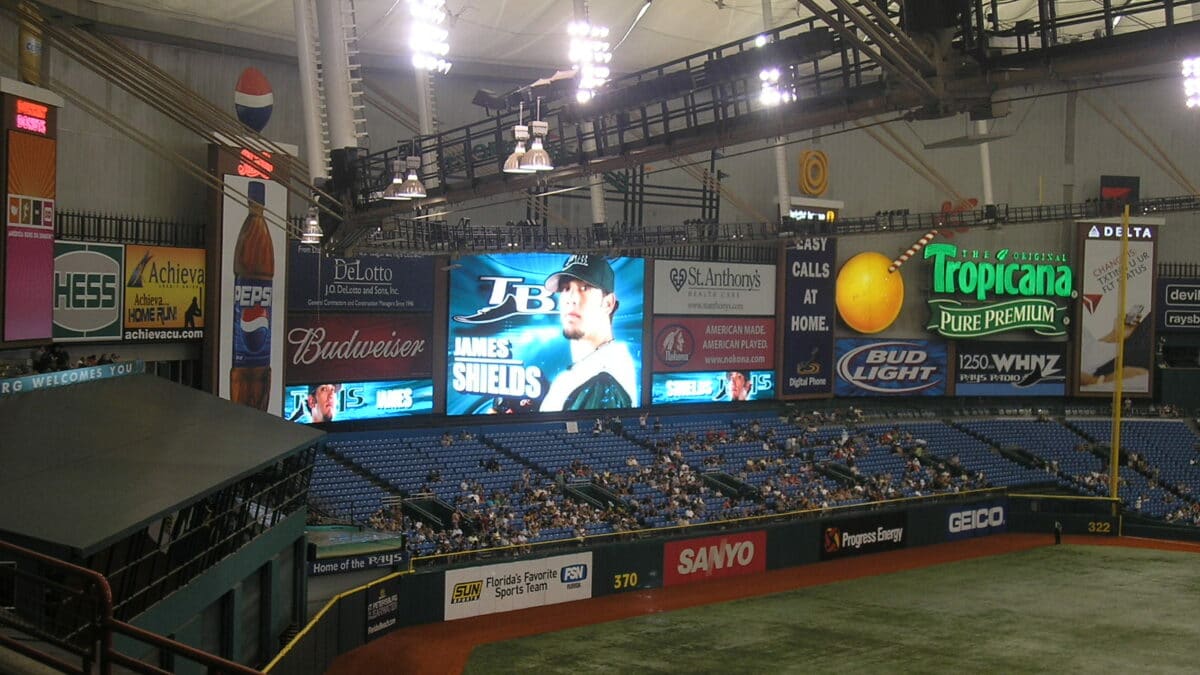 For WWE, the end of an era is near. By 2021, the World Wrestling Entertainment brand will have to leave Amway Center in its past. For months, the team has scouted numerous locations… but now, they're setting their sights on Tropicana Field.
2020 has been chock-full of shakeups, to say the least.  At the start of the 2020 baseball season, fans weren't sure if we'd see our favorite teams play or not.  Thankfully, the MLB pulled through for us, though the season was far from without its twists and turns.  Enthusiasts of the sport certainly didn't see the LA Dodgers World Series win coming — that's for sure!  Nevertheless, the season was jam packed with overflowing heat.  Fans like Gianmarco Castronovo enjoyed every last minute of it, until the very end.  But end it did and now, things are already turning topsy turvy postseason.
Apparently, World Wrestling Entertainment (better known as WWE) is considering an arena move from Amway Center to Tropicana Field. Home of the Tampa Bay Rays, Tropicana Field is, of course, a domed stadium managed by the MLB. The location would allow for quite the interesting entertainment possibilities for the WWE.. but will baseball fans welcome the temporary transition with open arms?
Related posts